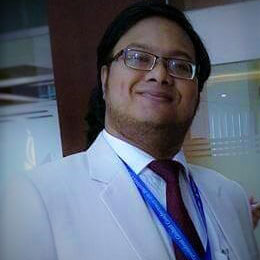 Abul Khair Jyote
Senior Lecturer

Email: akj.iub@iub.edu.bd
Department: Marketing
Room No: 3006
Phone: Ext. 2132
MSc. International Marketing (Queen Mary, University of London)

 

BBA (Independent University, Bangladesh)
Advertising Brand Management Consumer Behavior
Mr. Abul Khair Jyote is currently working as Senior Lecturer (Marketing), School of Business. He joined IUB SB in August 2011. He teaches various Marketing related courses Such as; International Marketing, Advertising, Salesforce Management, Principles of Marketing and Consumer Behavior etc. to the undergraduate business students. He is currently the Faculty coordinator of Independent Marketers' Association (IMA).
He has completed his Masters degree in 'International Marketing' from the Queen Mary, University of London, United Kingdom with Merit results. He earned his bachelor's degree in business administration from Independent University, Bangladesh with a major in Marketing.
Erstwhile to starting his academic career, Mr. Abul Khair Jyote held executive position in an advertising agency, where he was instrumental in building and managing some of the strongest international brands in Bangladesh.
His research area of interest is Consumer behavior, Branding, Packaging etc.