Seminar on Communication & Networking Skills: Weapons to Master the Business World

In order to conquer the corporate world, there are several competencies and skills that one must master and among those communication and networking skills are the most highly sought after attributes companies look for today, but how to master this skill? To answer many questions and to give the best insight on this topic The School of Business of Independent University, Bangladesh (IUB) has organized a seminar on Communication & Networking Skills: Weapons to Master the Business World by Mr. Solaiman Shukhon,( Head of marketing, Aamra Smart Solutions) on October 06, 2016 (Thursday) at the IUB lecture gallery.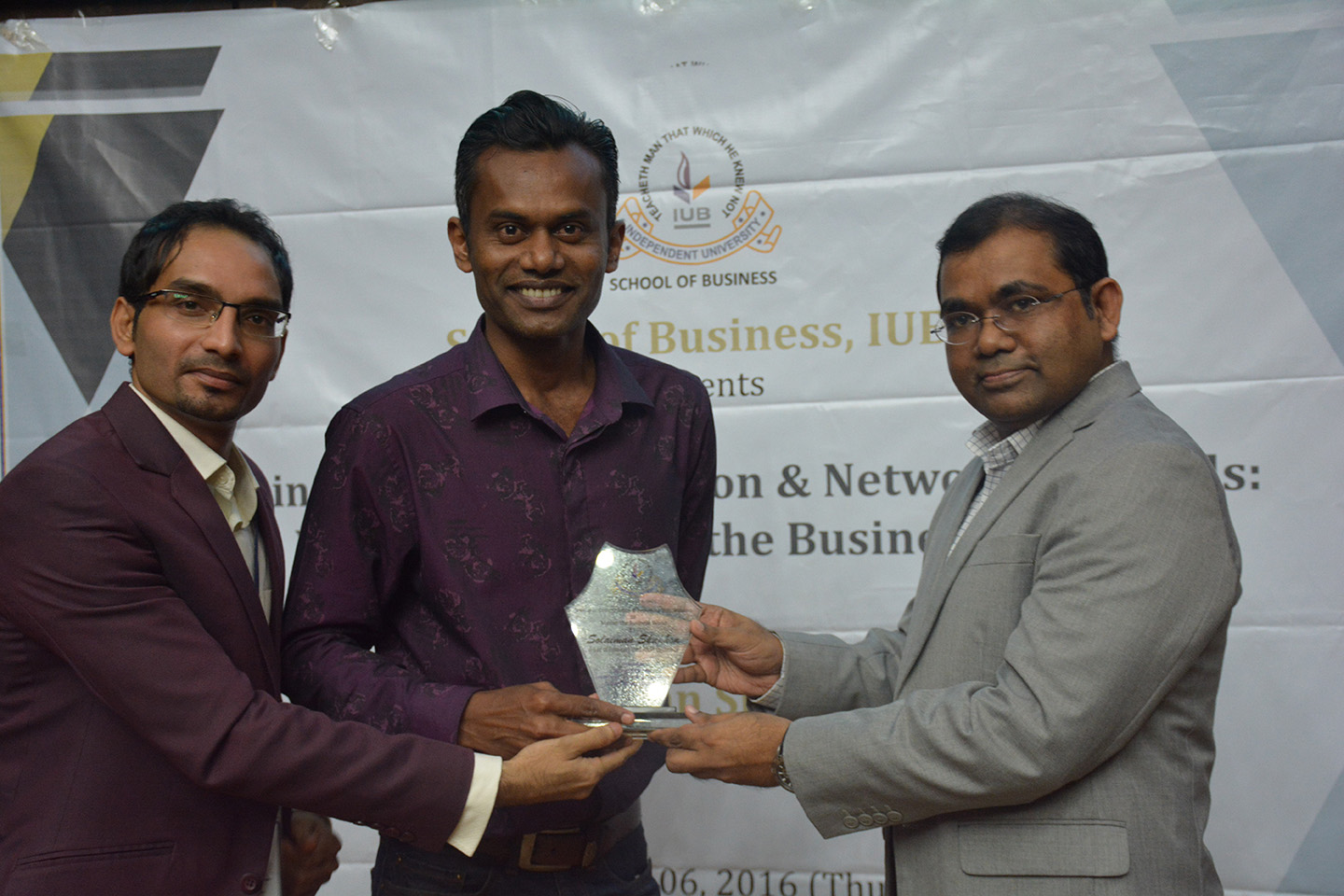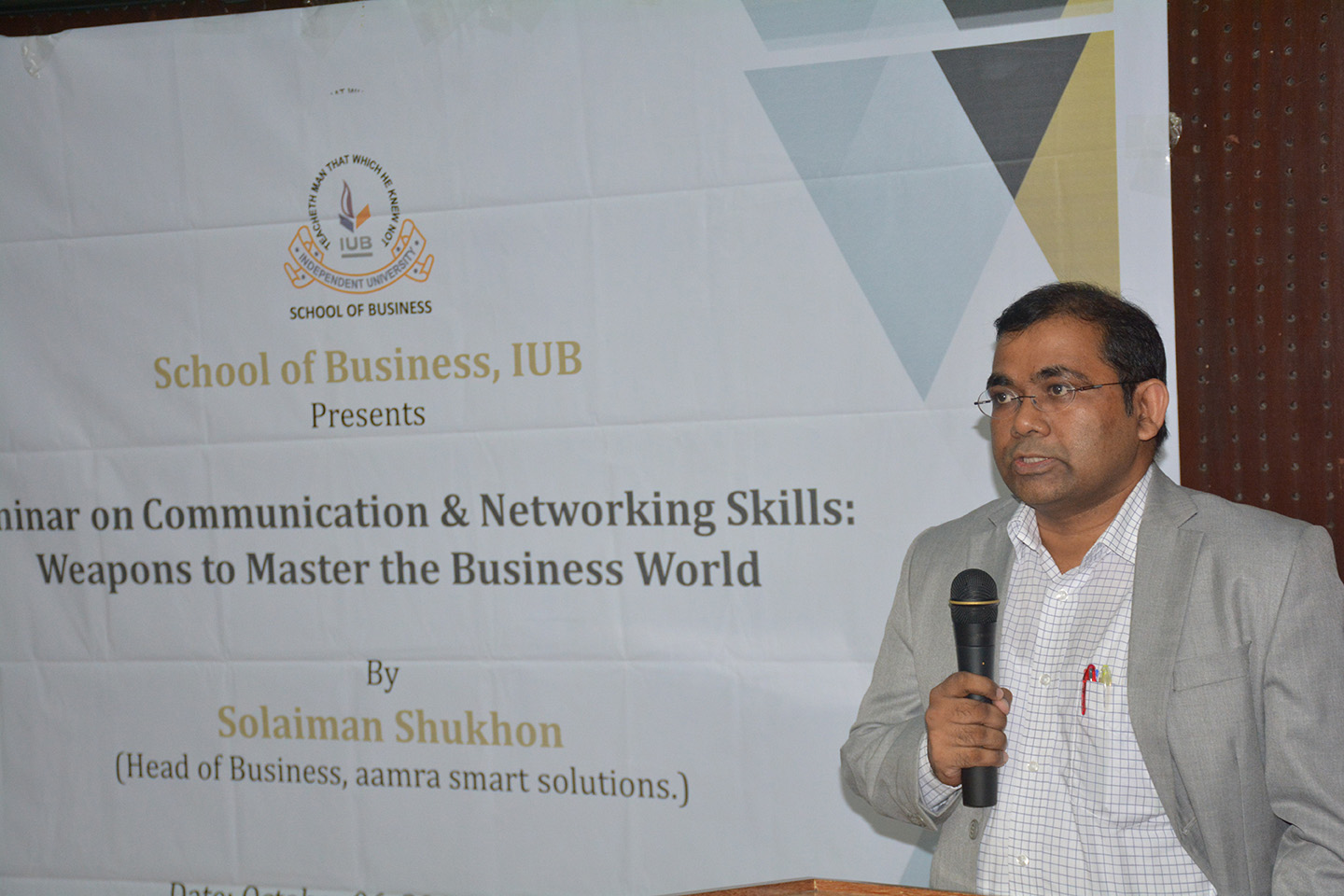 Mr Solaiman Shukhon has elaborately answer the questions: Why are communication and networking skills important for business students? How can these skills add value and help in successful job recruitment? How to develop communication and networking skills? He has also given innumerable advice on how to survive the corporate world. On communication skills he has advised to respect all audience, not to take business matters to personally, to be consistent, humble and open minded. In terms of networking he insisted on keeping a good relation with the alumni, to greet people regularly, to make a good impression, observe your seniors and maintain a good relationship with all. He explained how one should decide how others perceive him/her. He told the audience to give their boss a solution not just an update. He has shared many more valuable tips and tricks with the house full audience who thoroughly enjoyed every moment of the seminar. He also took a few questions and answer them with good insights and humors.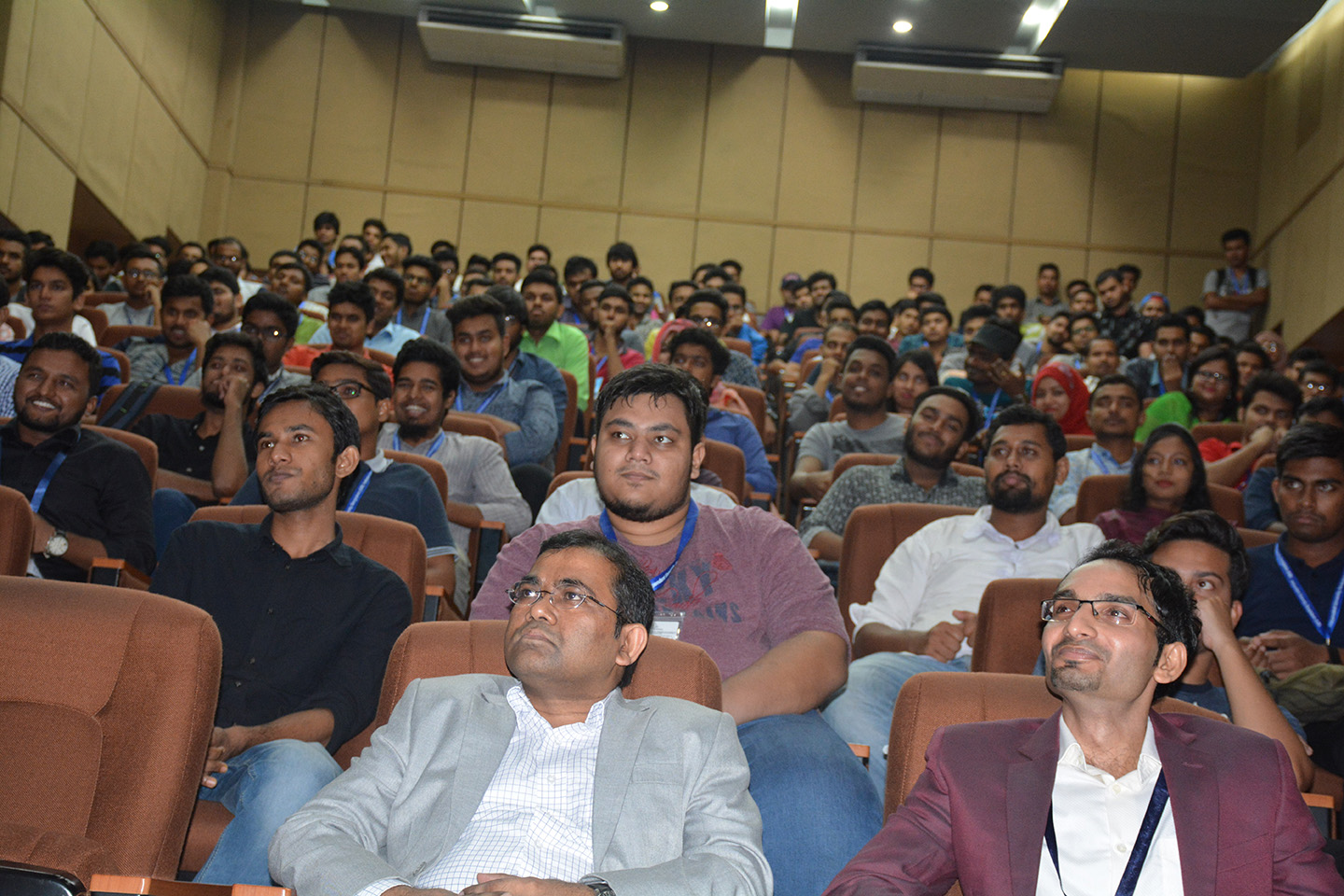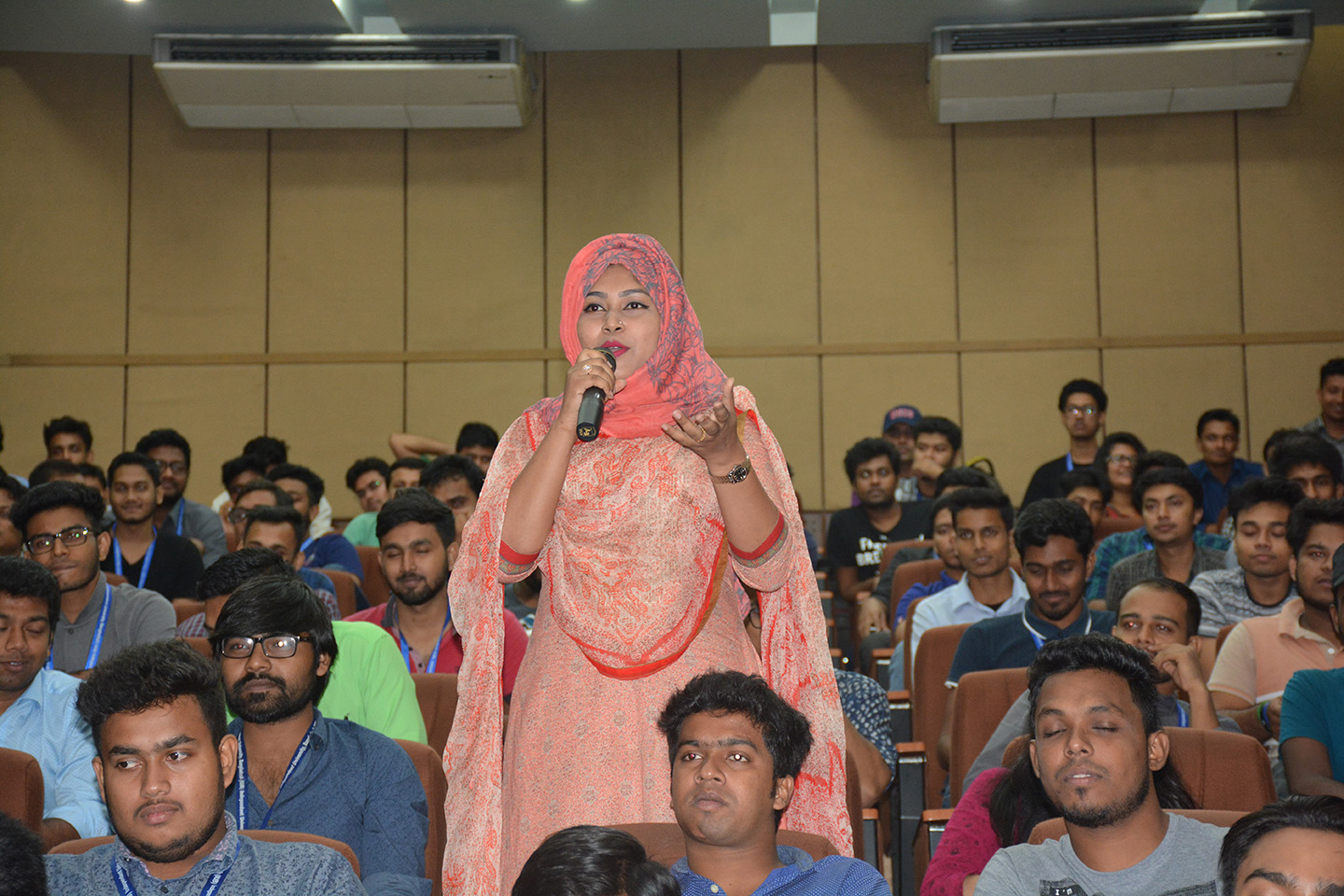 Dr. Sarwar Uddin Ahmed, Dean, School of Business, IUB Spoke to the audience on the importance of communications and networking skills. He also informed that School of Business is going to take some special initiative to improve the communication skills of students.
Respectable Dean and Mr. Arifur Rahman Khan, Lecturer, School of Business, awarded the honorable speaker with a crest as token of appreciation.