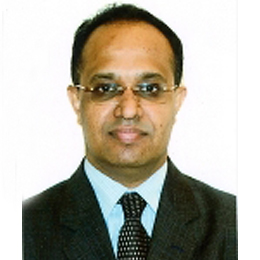 Dr.Md.Shahnawaz Karim
Associate Professor

Email: mkshahnawaz@gmail.com
Department: Economics
Room No: 4007
Phone: Ext.
Ph.D. Ph.D. (Lincoln University, Canterbury, New Zealand), Monetary Economics
Master of Science M.Sc. (Utah State University,USA) International Trade and Economic Development
M.S.S. (University of Dhaka )Economics
B.S.S. (University of Dhaka)Economics
Associate Professor, School of Business, IUB,
Associate Professor, Economics, Department of Business Studies, State
University of Bangladesh, April 30, 2017— .
Assistant Professor, Adjunct, School of Business, IUB, May 8, 2016—March 31, 2017
General participant, 2012 and 2013, 'Euromoney Annual Conference', held in Riyadh, Saudi
Arabia
) Participated in a seminar on 'Macroeconomic Modeling and Simulation Analysis',16—19 May,
2010, arranged by the 'National Center for Financial and Economic Information', (NCFEI),
Ministry of Finance, Saudi Arabia.
Participated in the 9th South Asian Management Forum on 'Management for Peace,
Prosperity, and Posterity, 24—25 February, 2007, Dhaka, Bangladesh
Completion, International Teaching Assistants Workshop at Utah State University, United States,
September 3—13, 1991.
) Successful completion of the workshop on Economic management sponsored by Canadian
Consortium of Management Schools (CCMS), Dalhousie University, Canada, and International
University of Business, Agriculture and Technology, February 18—20, 2000, Dhaka, Bangladesh.
'Price Effects of Monetary Policy: the case of a small open economy of New Zealand' (with
Minsoo Lee and Christopher Gan), 'Economic Analysis and Policy', December, 2011, vol. 41,
issue 3, pp. 263—271, Science Direct, Elsevier.
'Exchange Rate Dynamics of New Zealand' (with Minsoo Lee and Christopher Gan), 'Journal of
Economic Policy Reform', 2007, vol. 10, issue 3, pp. 241-260, Taylor and Francis, UK.
'Real Effects of Monetary Policy in New Zealand' (with Minsoo Lee and Christopher Gan), 'The
Australian Economic Review', 2007, vol. 40, no. 4, pp. 385-401, Blackwell Publishing.
'An empirical study of the Real Exchange Rate Misalignment and its effects on the
macroeconomic performance of Bangladesh'; MS thesis published by 'ProQuest' (ABI-INFORM
Global). Publication number: ATT 1391015. ISBN: 9780591984361.
'The overvaluation of Real Exchange Rate in Bangladesh: Some Preliminary Observations on
Policy Implications', Bangladesh Institute of International and Strategic Studies (BIISS) Journal,
October 2000, vol. 21, no. 4, pp. 479–517.