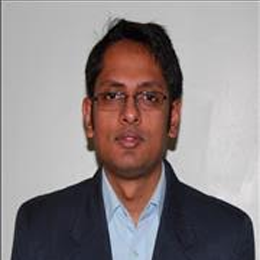 Md. Kamrul Islam
Lecturer A (Equivalent to Senior Lecturer)

Email: kamrul@iub.edu.bd
Department: Economics
Room No: 3001
M.Sc in Finance (Fairfield University, USA)

 

M.Sc in Economics (Jahangirnagar University)

 

B.Sc in Economics (Jahangirnagar University)
Mr. Md Kamrul Islam is a Lecturer A (Equivalent to Senior Lecturer) of Economics, School of Business at Independent University Bangladesh. He received Masters in Finance from Fairfield University, Connceticut, USA and Masters in Economics from Jahangirnagar University, Bangladesh.Prior joining to Independent University Bangladesh he served United Commercial Bank as Probationary Officer. His research interests include Monetary policy, Labor economics, Income inequality and Economic Growth.
Lecturer, Department of Economics, Independent University Bangladesh (April, 2015-current)

 

Lecturer, Department of Economics, German University Bangladesh (February,2015- March-2015)

 

Analyst, Excelto Solution (February, 2014-June,2014)

 

Internship, United Med Ser Inc. (September,2013- December,2013)

 

Probationary Officer, United Commercial Bank Ltd (October 21, 2010- August 16, 2011)

 

Management Trainee Officer, Phoenix Finance and Investment Company Ltd. ( August 09, 2010-October 14, 2010)

 

Internship, Department of Credit Information Bureau of Bangladesh Bank. (May 4, 2009- June 22, 2010)
Macro- Economic impact on the stock market. Supervised by Professor. Dr. Nikiforos T. Laopodis (Ph. D, Catholic University of USA). .

 

Federal Reserve System and Monetary Policy Supervised by Associate Professor Philip Lane (Ph.D, Tufts University).