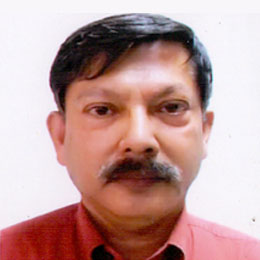 Professor M. A. Taslim
Professor

Email: taslim@iub.edu.bd
Department: Economics
Room No: 4007
Phone: Ext.  2162
Professor M. A. Taslim has an illustrious academic, administrative and research career spanning more than four decades. He did his undergraduate study as well as Master degree from University of Dhaka. After completing Ph.D. from La Trobe University he joined Australian National University in 1988 as a postdoctoral fellow. He moved to University of New England the next year where he spent more than a decade. He also spent an academic year (1996-97) as a Visiting Professor at Rutgers University, USA. He served in many university, faculty and departmental committees and also served as the Sub-Dean of postgraduate studies at the Faculty of Economics, Business and Law of University of New England. He returned home in 1999 and joined University of Dhaka as Professor of Department of Economics.
His administrative and policy research work received a boost with his appointment as the Chairman of Bangladesh Tariff Commission for the period 2002-04. He did extensive work on trade related issues, in particular WTO affairs. In his capacity as the Chair of the Tariff Commission he was deeply involved in the finalisation of the free trade agreements SAFTA and BIMSTEC. He also represented Bangladesh at the Cancun WTO ministerial and several regional trade negotiations. He led the Bangladesh Team in a trade dispute case involving anti-dumping duty against India at the Dispute Settlement Body of WTO which was the first ever case brought to the DSB by an LDC. It was the first ever juridical case brought by Bangladesh against any country. Bangladesh won the landmark case.
He was appointed a member of the Board of Directors of Bangladesh Bank in 2008 which gave him an opportunity to observe the activities of a central bank. He was the Chairman of the Bureau of Economic Research, University of Dhaka during 2004-2008. He was appointed the CEO of the Bangladesh Foreign Trade Institute in March 2008 and continued in that position till March 2011. He served as the Chairman of the Department of Economics for the period 2012-2015.
He has published widely in reputed international journals on agriculture, macroeconomics, trade and governance issues. The journals include Oxford Bulletin of Economics and Statistics, Economic Development and Cultural Change, American Journal of Agricultural Economics, World Development, Journal of Agricultural Economics, Economic Record, Australian Economic Papers, Public Finance, Agricultural Economics, Journal of Development Studies, Journal of Developing Areas, Indian Economic Review and Bangladesh Development Studies. He also writes frequently for the media on current economic issues and policies.